So we have jack shit going on this week, but I have the time and the energy, so here comes the post no one knew they needed. Bye weeks are always a bit of a bore, but it seems it's much needed after Nebraska's loss last week. Here we go…
Presenting: Our Favorite Huskers As Dogs
Tunnel Walk
Almost as cute at the real thing.
Bo Pelini
Bo, and whoever done fucked up.
Soft Bo. Warm Bo. Happy Bo.
John Papuchis
"I got this, I got this"
The Blackshirts
"You're going nowhere."
Randy Gregory
SACKED
Jake Cotton
Wobble Wobble Wobble
Mark Pelini
Hut hut…………………………..hike.
Terrell Newby
Such an eager n00b!
Tommy Armstrong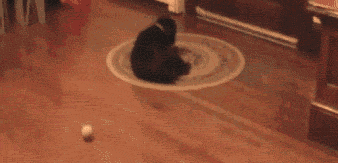 Full of deception. Fumblerooski works every time. Look at that lane he opened up.
DeMornay Pierson-El
Weavin' and weavin'.
Imani Cross
Pure, muscular terror.
Jordan Westerkamp
What. An. Athlete.
Ameer Abdullah
"Outta my way bitches. I have an endzone to catch."
"You too."
Last but not least… Kenny Bell
Kenny Bell is the king of cool.
Follow me on twitter for the hardest hitting news: @blackshirtfresh